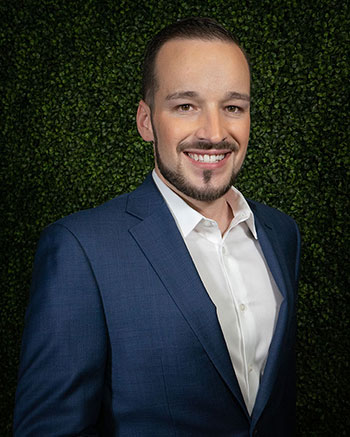 Daniel Horning
Practice Manager
As the Practice Manager of Engineered AestheticsTM Plastic Surgery Institute, Daniel Horning is the administrative foundation of our practice. Throughout his medical career, Daniel has held many different positions and has been exposed to a vastly diverse set of experiences. Due to his extensive background, he has developed an appreciation for every element of the patient care experience and has integrated his knowledge into the infrastructure of the Engineered AestheticsTM Plastic Surgery Institute. Daniel has a compassionate presence, which resonates in his desire for taking care of people. Having worked together for more than a decade, Daniel was the only person in whom Dr. Engineer placed his trust to lead the administrative charge to build this practice.
Daniel grew up in rural southwestern Colorado where he spent most of his free time caring for his horses and enjoying the winter sports of skiing and snowboarding on his native state's beautiful mountain slopes. He developed an early interest in the medical field, which led him to become an Emergency Medical Technician (EMT). He eventually relocated to Las Vegas to work as an EMT to further his education. With a particular interest in the post-hospital and acute care settings, Daniel began working as a Medical Assistant in 2011 at a multidisciplinary surgical practice with Dr. Engineer and several other physicians.
Ultimately, during this invaluable experience, Daniel attained a great deal of insight regarding the creation of a surgical practice. He later utilized his knowledge to help Dr. Engineer build and establish Extremicure® Hand Center in 2013. While functioning as the most instrumental member of Dr. Engineer's team, Daniel concurrently achieved undergraduate degrees in biology and chemistry, further exhibiting his drive and commitment to continuing education and his medical endeavors.
During his undergraduate studies, Daniel discovered that he was most fascinated in scientific research, which led to an invitation to work as a student researcher by the IDeA Network of Biomedical Research Excellence, funded by the National Institutes of Health. He has contributed to the scientific community in an array of intriguing projects including the identification of hypervirulent strains of Clostridium difficile to better understand its communicability between canines and humans, temperature-dependent sex determination of sea turtles, and bile salt germination of bacillus anthracis.
Outside of the clinic, Daniel spends his time hiking with his dogs and camping between the Las Vegas seasons. He also participates in a local adult rowing club, where he gets to enjoy the beautiful Las Vegas sunrises that he finds as breathtaking as its sunsets.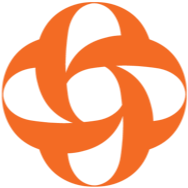 Christine Garner
Medical Assistant
Christine Garner is born and raised in Las Vegas, Nevada and is proud to be considered a native of this great community. For several years, she has worked extensively as a Certified Medical Assistant in a Dermatology practice, having assisted superb Las Vegas Dermatologists in Moh's surgical procedures. Engineered AestheticsTM Plastic Surgery Institute was fortunate to add Christine to our team based on her invaluable and diverse knowledge in aesthetic and reconstructive surgery.
Always driven, she envisioned an evolution of her medical career in the field of Aesthetic, Reconstructive, and Hand Surgery. Christine's qualifications made her a natural fit for our practice, where she demonstrates the highest level of preoperative and postoperative care for our patients. Her previous experience treating dermatological conditions has allowed her to develop refined skills in laser treatments including fractionated CO2, IPL, and Nd:YAG devices.
Christine has also given back to the community that she loves by volunteering at the University Medical Center in Las Vegas, Nevada. As a result of this opportunity, she has earned her license in Phlebotomy. Ultimately, Christine's greatest passion lies in helping people heal from their maladies, as well as achieve their health-related goals. In her free time, Christine enjoys running, hiking, and traveling, as well as spending time with her family.