What is Emtone?
Emtone is a cutting-edge technology that uses non-surgical and non-invasive methods to treat your cellulite dimples with a combination of mechanical pressure and radiofrequency energy. Emtone targets the underlying reasons for cellulite formation, such as insufficient collagen, blood flow problems, enlarged fat chambers, and excessive fat tissues, giving you smooth and taut skin.
Benefits of Emtone
Non-surgical and non-invasive application of thermal and mechanical energy

Doesn't cause any pain and discomfort

Smoothens and tightens the skin tissues

Addresses the root causes of cellulite

Restores effective blood circulation

Concludes within 20 minutes with no downtime
How does Emtone work?
Emtone doesn't merely suppress the visible symptoms but makes intrinsic structural changes to reduce cellulite formation. The Emtone technology consists of hand-less applicators that deliver both thermal and mechanical energy, heating your skin tissues at 108–111ºF to tighten the skin tissues and encourage collagen formation.
Collagen is a crucial structural framework for your skin—it holds your skin upright, defying gravitational force. The lack of collagen due to age loosens your skin tissues, which, in combination with excessive fat and poor blood circulation, increases the risk of cellulite formation.
Delivering radiofrequency energy into your deeper tissues makes your body produce more collagen fibers, strengthening your skin yet again. The treatment also delivers acoustic waves to ensure cellular regeneration and effective blood circulation, which, in turn, reduces cellulite.
Which treatment areas does Emtone treat?
Emtone has received FDA approval for cellulite reduction in the upper arms, abdomen, love handles, buttocks, thighs, and knees.
Am I a suitable candidate for Emtone?
Emtone is suitable for all patients with mild to moderate cellulite, regardless of age or skin type. If you want an instant reduction in your cellulite without surgeries, you're the ideal candidate for the treatment. However, you must distinguish between cellulite and excessive fat tissues — Emtone only addresses cellulite.
What can I expect from the Emtone treatment?
The Emtone treatment starts with an initial consultation wherein the doctor examines your skin type and concerns. The doctor places a pad on your back and guides the applicator across the treatment regions, such as the thighs, arms, etc. The applicators deliver thermal energy deep within the skin's connective tissues, giving you a warm sensation. Most patients compare the sensation to a hot stone massage with deep mechanical vibrations.
How many Emtone treatments do I need?
Your doctor will examine your cellulite to recommend the optimal treatment sessions necessary. Most patients report significant improvements after a single session, but you might need multiple sessions. Each Emtone session lasts for 20 minutes.
What are the Emtone results like?
The Emtone results appear soon after your first treatment, with a notable reduction in cellulite, but the results continue improving over several weeks and months. On average, the Emtone treatment induces a 59% increase in collagen, a 64% increase in elastin, and a 44% increase in dermal thickness, giving you smoother, firmer, and tighter skin tissues.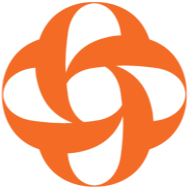 Why choose Engineered Aesthetics for Emtone?
Engineered Aesthetics is a state-of-the-art surgical center outfitted with the latest technologies for non-invasive body contouring treatments. Our clinical aestheticians and doctors carefully examine your skin tissues, body, and cellulite to curate the ideal treatment plan, ensuring optimal and natural-looking results with no complications or downtime.